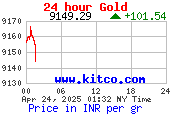 Amazing facts - Switzerland
Switzerland is the supermarket for the world`s wealthiest jewelry consumers.
read more >>
Check the Current Diamond Cost Price
What Is Diamond Appraisal ?
Diamond appraisal or diamond valuation means estimating the economic value of a diamond in terms of currency. Diamond appraisal should be done by reputed firms who are authorised to issue a certificate and who also know the current market value of the appraised product.
The Importance of jewelry Packaging
Imagine a beautiful engagement ring placed in a simple box or perhaps an ornate necklace wrapped in a cardboard box. Sounds drab, doesn`t it? A beautiful piece of jewelry deserves a beautiful packing. There are many advantages of good packaging. Here are a few tips for creative packaging for jewelry.
Pearl
Pearls are categorized as organic gem material and are amongst the oldest of precious gems. In history pearls have been very valuable, second only to the diamond. The first record of the use of pearls in history is the fishing of the famous orient Basra pearl around the year 300 B.C.
Gemstone info >>
News and links from the Jewelry Industry
Friday June 23, 2017