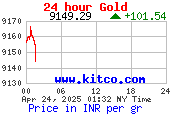 Amazing facts - Turquoise- Stabilized
Polymer-impregnated turquoise is also known in the trade as stabilized turquoise.
read more >>
Check the Current Diamond Cost Price
(In)Famous Hope Diamond- The Story Behind The Legend.
Gemstones have always been accorded with strange powers – it is said that a gemstone can either make or break you. Chief among these legends is that a spotless stone can make a man a king, while a flawed stone will assign doom upon him. Most of these legends are then further corroborated by the story of the Hope Diamond.
The man who sparked the diamond industry
Not many people know that the man behind the famous De Beers diamonds is Cecil John Rhodes, someone who started his association with diamonds with the simple business opportunity that involved selling water to the thirsty diggers at the mines. Cecil made it to South Africa after his brother had been hit by the diamond fever. But Cecil had plans that were far grander than being a common diamond digger.
Tourmaline
Tourmalines have been extensively used in jewelry for centuries. The beautiful tourmaline gemstone owes its name to the Sinhalese word Toramalli, which means colorful. A parcel of colorful tourmaline gemstones was sent to Amsterdam from Sri Lanka by mistake and thereafter the Sinhalese name stayed on. One can find this gemstone in every colour we can think of.
Gemstone info >>
News and links from the Jewelry Industry
Tuesday October 17, 2017