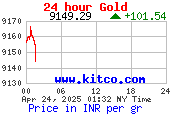 Amazing facts - GIA scale
Did you know why the GIA scale of diamond colour starts from 'D' ?
read more >>
Check the Current Diamond Cost Price
Using A Microscope For Assessing Diamond Clarity
Even though many gemologists use a microscope to assess the clarity of a gem or a diamond, gemological experts prefer to start with using a loupe when they start and then have a detailed look with a microscope. This is specifically so because when you use a loupe, handling the diamond becomes far easier.
How the GIA clarity grading system was developed
The GIA clarity grading system was proposed and developed by Richard T. Liddicoat in 1952 when he was the president of the GIA. He worked on this system with the support of Lester Bensen and Joe Phillips and was assisted by Robert Crowningshield and Bert Krashes.
Peridot
For three millennia, a small desolate and forbidden island in the Red sea has been exploited for peridots. From the port of Ras Banas in Egypt small boats are still used to cross the more than thirty miles of shark infested water to reach this island called Zabargad, Arabic for this deposits of mineral olivine, from which the gem material for peridot stones is obtained.
Gemstone info >>
News and links from the Jewelry Industry
Tuesday August 22, 2017